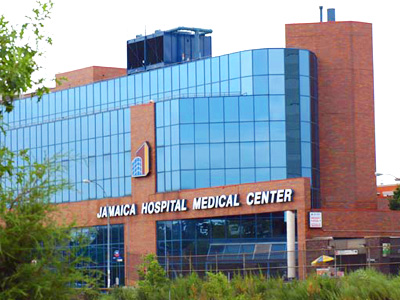 The history of Jamaica Hospital is a long and colorful one. It is filled with defining moments, colorful characters, and connections to events affecting the local community, the City of New York, and the world.
Jamaica Hospital has undergone a major transformation over the past 25 years of its existence. Emerging from near oblivion brought about by financial decline, and operational difficulty caused by an old and outdated facility, Jamaica Hospital is today a larger, stronger and more prominent medical and community health institution.
Led by our Board of Trustees and senior executives beginning in the late 1970's, Jamaica Hospital was brought back from the brink. Since the late 1980's this team has completely rebuilt the facilities to some of the most modern in the city.
These leaders have attracted a world class medical staff, and have established and grown a wide array of clinical programs to help us keep pace with the world around us. As we proceed into our second century of service, Jamaica Hospital remains a major provider of health care to the NY Region.
JAMAICA HOSPITAL MEDICAL CENTER
(718)206-6000